The 94th Birthday of the selfless Dr. Catherine Hamlin was warmly celebrated at the Addis Ababa Fistula Hospital's compound on Wednesday, January 24, 2018.  She was joined by Hamlin staff, college students, fistula survivors and invited guests.
On her thank you speech, Dr Catherine said, "Before I was here I was talking with Richard, my son, on phone, and I told him nothing was going on to celebrate my birthday, but I was mistaken. You've come with such a beautiful surprise. Thank you for this hot birthday celebration of an old woman. I'll call Richard later and tell him that I was mistaken."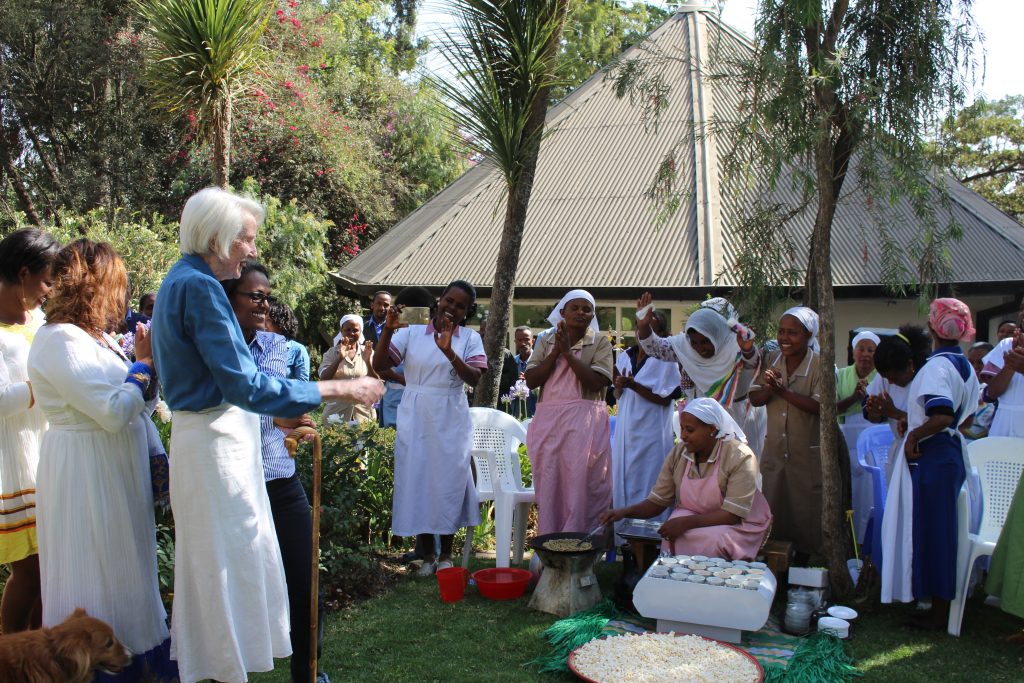 Dr. Tesfaye Yacob, the CEO, expressed his happy birthday wishes to Dr. Catherine on behalf of all the staff, students and fistula survivors. "We all have big respect for what you've done for the poor women of our country over the past years, and we all are working together to realize your dream of a world without fistula.  We wish you a long and healthy life," he added.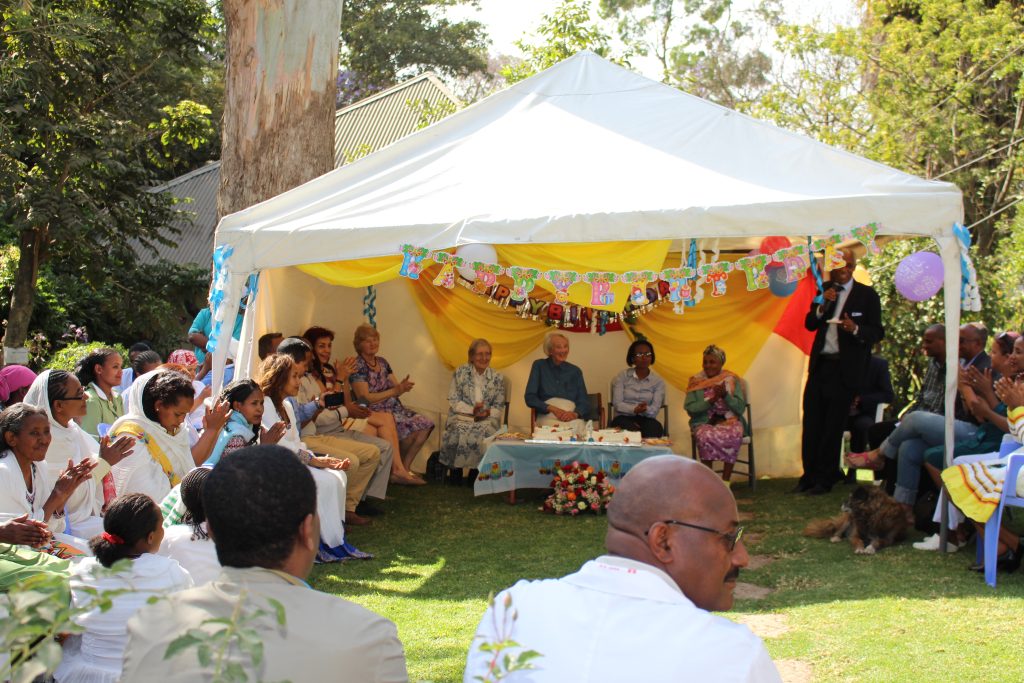 She spent enjoyable day with all the staff, students and fistula survivors, cut the big 94 cake, and received birthday presents.