"I'm now doing what I love- helping the very poor young girls and women in my community,"

Sr. Agegnehu Lihikina
Agegnehu Lihikina, 25, was born and educated in a small rural town of Amhara region, north Ethiopia. The fact that she was among the top ranking students on high school completion, Agegnehu was granted Hamlin's free midwifery scholarship, and graduated as one of the 4th round Hamlin graduates in 2014. During her four-year-education at Hamlin College of Midwives, Agegnehu attended more than 80 safe deliveries, big enough to prove her practical experience.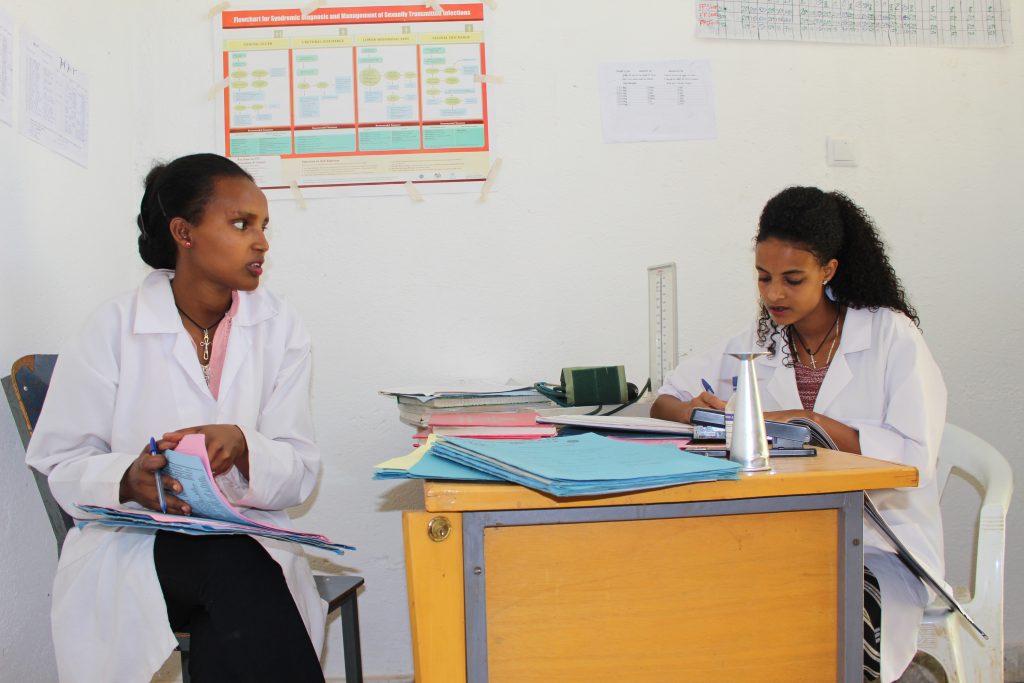 "I never had thought to study midwifery, but after I noticed the work of Hamlin and learned tens of thousands of rural women are suffering from birth related complications just because of lack of midwives, I changed my mind and studied midwifery. I'm now doing what I love- helping the very poor young girls and women in my community," Sr. Agegnehu said.
Soon after her graduation, she was deployed to Birakat Health Center, one of government health centers close to her birth place, in Amhara region. In the footsteps of her seniors, who also are Hamlin trained midwives, she started her career with passion- passion to help poor rural mothers of her community, and, of course, to contribute her share in the efforts to end obstetric fistula altogether.
After serving at Birakat Health Center for a year and a half, Sr. Agegnehu moved to Wetet Abay Health Center, another Hamlin supported government clinic in the region. Along with her colleague, Sr. Siranesh, who is also Hamlin's graduate, she is now leading the maternal health care service of Wetet Abay Health Center. "I have seen two clinics in my experience so far. Hamlin's graduates are best midwives.  They can handle complicated cases with full confidence. Thank you and am proud to be trained at Hamlin," Sr. Agegnehu said.