Hamlin Fistula Ethiopia (HFE) handed over a modern maternity ward at Wetet Abay Health Center, Mecha district, Amhara region, to the community and management of the center on 8th November 2016. The facility was constructed with full support from HFE and the Peggy Foundation, Adelaide, Australia to improve maternal and child health care services in the district.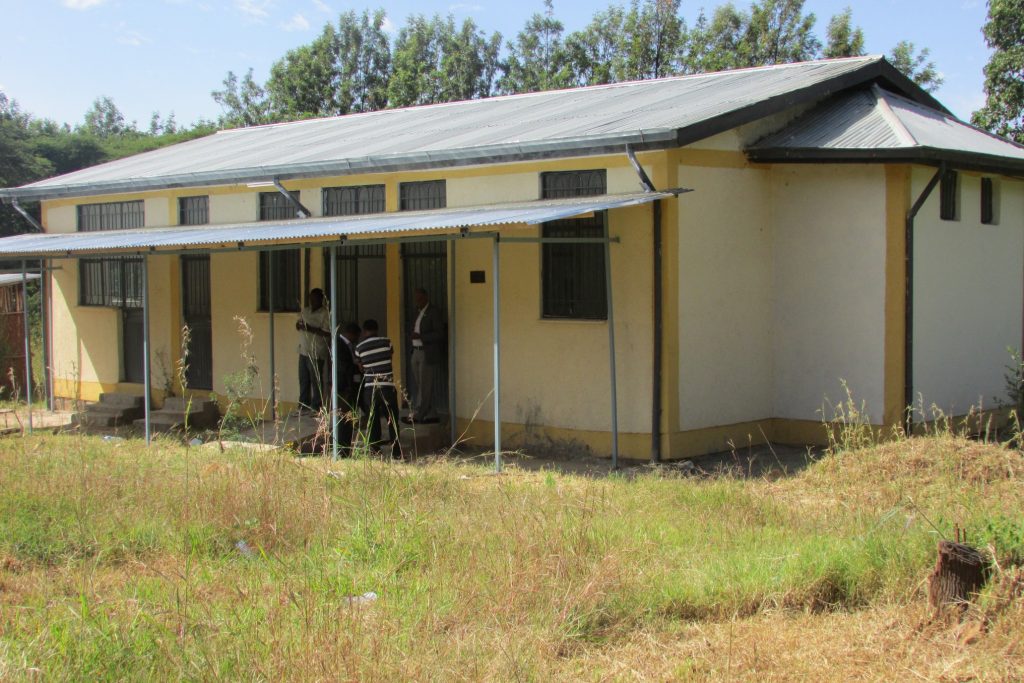 In his speech during the handing over ceremony, attended by staff members of Wetet Abay Health Center, representatives from HFE and Mecha District Health Bureau, and members of Wetet Abay community, Ato Zelalem Belete, Prevention Manager at HFE and Dean of Hamlin College of Midwives, said that the construction of the maternity ward at Wetet Abay Health Center will have enormous benefit to the Wetet Abay community, particularly in reducing child and maternal mortality in the area. He also appealed to opinion leaders and community elders in the area to educate women in their communities to attend the clinic when pregnant.
Operations Manager at HFE, Ato Tilahun Molla, said that the construction of the maternity block will enable expectant mothers to have access to quality antenatal and postnatal care, and this will subsequently lead to the decrease in infant mortality, maternal deaths and reproductive health issues.
Speaking at the ceremony, Ato Welderufayel Degu, Head of Wetet Abay Health Center said that the facility will benefit many mothers and their new-borns and encourage the health workers to keep up the good working spirit so far exhibited. He added that before the construction of the new maternity ward at the health center, they were faced with serious challenges for expectant mothers due to limited space, among others. "We are grateful to Hamlin Fistula Ethiopia and to everyone involved to such a worthwhile cause. We are so encouraged by what has been achieved so far and look forward to continued efforts in brining direct and tangible health benefits to our community," he added.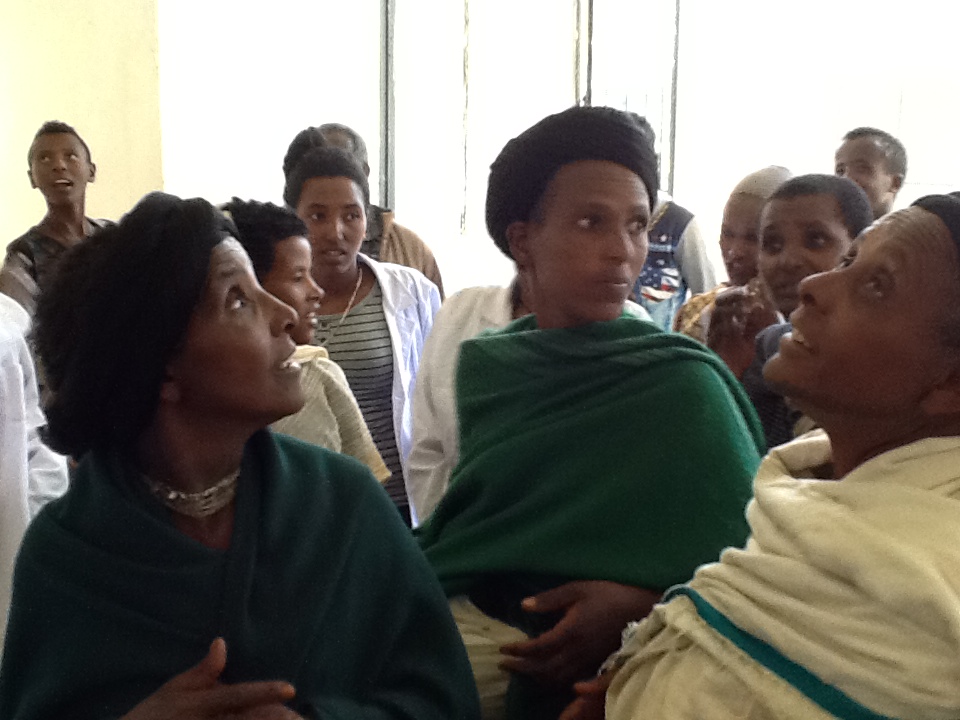 While congratulating the community on the construction of the modern ward at the center, Ato Belete Mengesha, representative from Mecha District Health Bureau, indicated that Wetet Abay district is one of the districts in Amhara region that has achieved great results in the reduction of maternal mortality in spite of challenges related to space, healthcare resources and mothers living in far and hard-to-reach areas. "I hope this modern ward will significantly contribute to the great results the community has achieved so far. "
A resident of the Mecha district, W/ro Felekech Gizaw, said that she is extremely happy that they have been given a facility that they have always desired for. "I delivered my first baby here on the floor just because the existing maternity ward had few beds and they all were occupied, now that this facility has been set up and we shall have better services," she added.
Following the handover, members of the community were filled with pride and excitement to see their longstanding issue solved through the support from Hamlin Fistula Ethiopia.