"We have to eradicate Ethiopia of this awful thing that's happening to women: suffering, untold suffering, in the countryside. I leave this with you to do in the future, to carry on."

– Dr Catherine Hamlin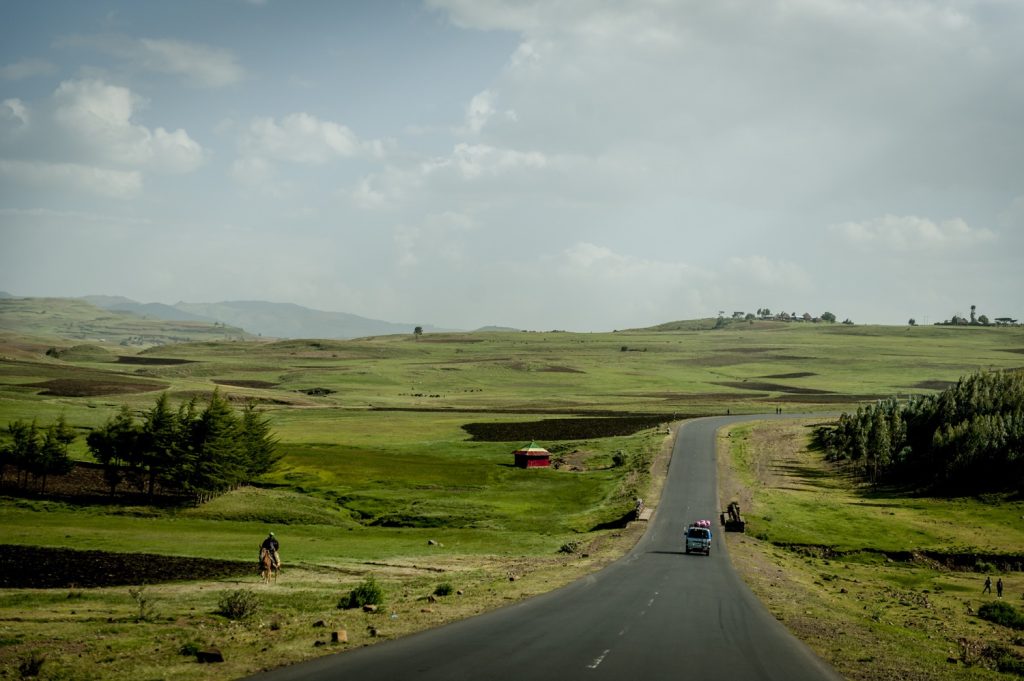 The Road Map for a Fistula-Free Ethiopia
---
Project Zero is a three-stage program of Identification, Prevention and Education that will enable Ethiopia to finally become fistula-free.
There are currently approximately 31,000 women in Ethiopia who still live with an untreated obstetric fistula injury. Approximately 1,000 new cases occur each year. At Hamlin Fistula Ethiopia, we've made it our mission to bring this number down to zero.
We know it's a big task, but we also know that with a Woreda by Woreda (region by region) approach it is possible and within our capabilities.
The Context
---
The Project Zero Woreda by Woreda strategy arose out of the need to definitively understand the numbers of historic fistula cases in Ethiopia, and as a supporting strategy to Hamlin's Patient Identification Outreach Program.
Identifying exact numbers is a very challenging task with approximately 25 million households, 800 Woredas and a population of 118 million people. The strategy supports the Ethiopian Ministry of Health's 'National Strategic Plan for the Elimination of Obstetric Fistula (2021- 25)'.
The state of obstetric fistula in Ethiopia has improved significantly as maternal health care is provided more widely and effectively. At Hamlin Fistula Ethiopia we feel confident that;
there are fewer new cases of obstetric fistula (The Ministry of Health estimates 948 each year)
the severity of cases is reducing (mainly because they tend to present earlier)
historic cases are more difficult to find (but still come sometimes after decades)

The Hamlin Model of Care has supported these improvements with a focus on Prevention, Identification and Treatment of fistulas, but now we need to action the next phase toward the eradication of fistula.
A Three Stage Approach
---
The plan is to establish a Hamlin Fistula Ethiopia field team to lead a three-stage approach, working with the Woreda Health Bureau and other stakeholders. Each intervention would be for six months on the ground, with further contact and ongoing surveillance for up to three years. A pilot program will begin in 2023 and will follow the following three stages.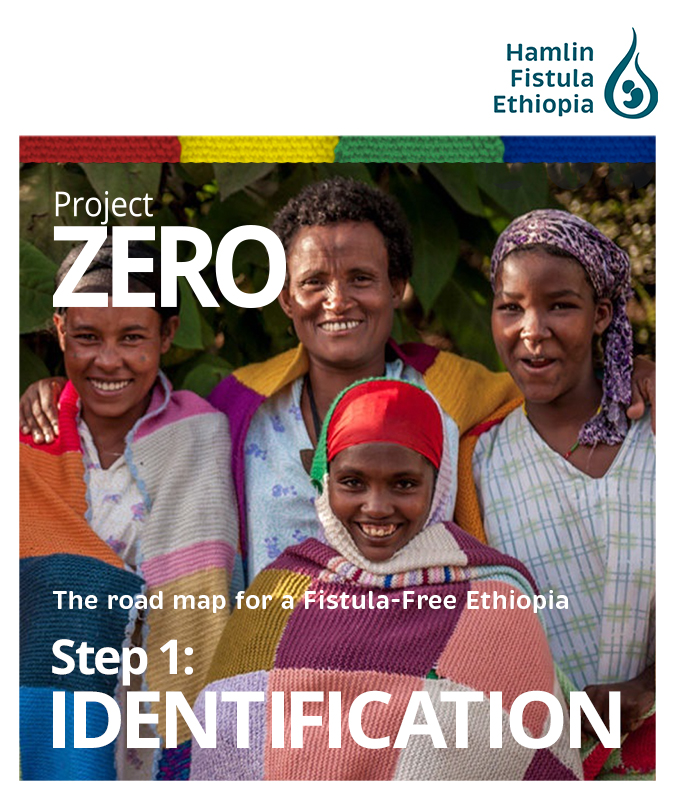 Step 1: Identification
Searching each Woreda for women living with obstetric fistula injuries. Communication and community engagement so there is a widespread understanding of fistula as a childbirth injury, not a 'curse'. Training of health workers and patient identification officers to identify new fistula injuries so they can be transferred to immediate treatment.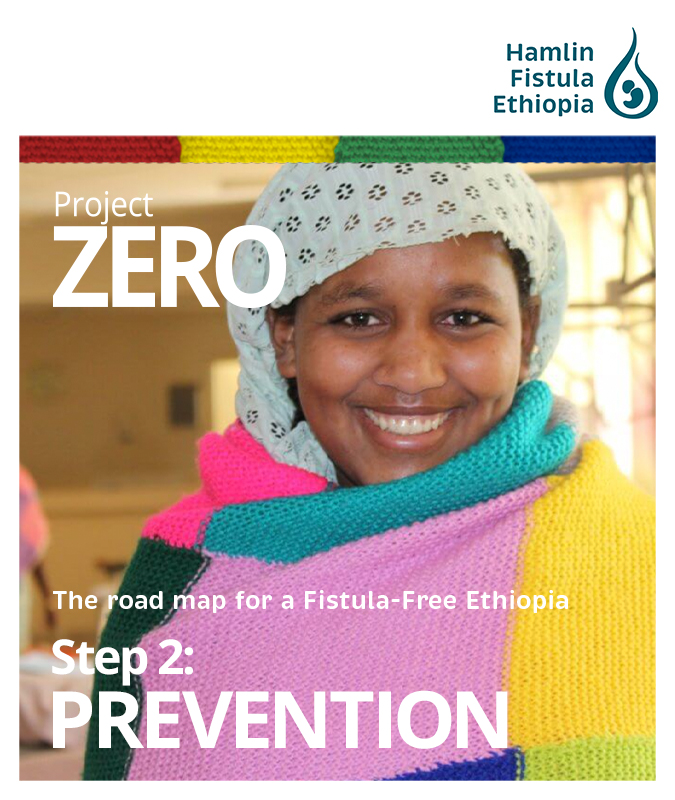 Step 2: Prevention
Minimising the chances of obstetric fistula injuries in the future through expansion of the Hamlin Fistula Ethiopia's Prevention Program which will see one Hamlin-supported midwifery clinic positioned in every Woreda, staffed by Hamlin Midwives to reduce new fistula injuries and improve maternal health care and outcomes.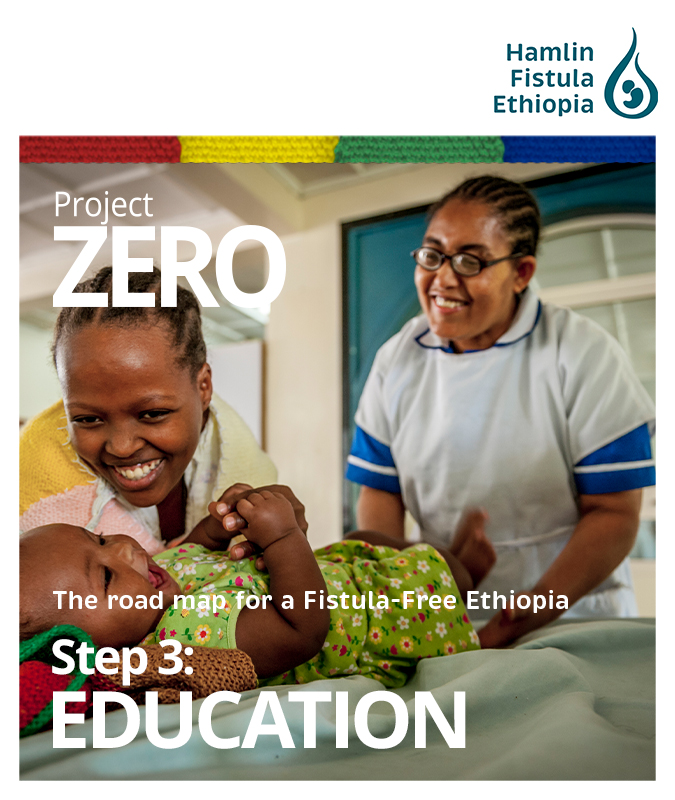 Step 3: Education
Working locally to improve the quality of maternal health services through training of health care professionals, community education about maternal health and the importance of safe delivery by medical professionals and raising awareness about obstetric fistula and the treatment available.
Through Identification, Prevention and Education, Project Zero will aim to deem regions, Woreda by Woreda, as fistula-free. The ultimate goal being the eradication of fistula in Ethiopia.