"Hamlin is a centre of excellence in its holistic and patient-centred care. It is a well-structured, ever-growing institution that grabs the interest of whoever wants to grow further."

– Dr Biniyam Sirak, Medical Director and Surgeon, Hamlin's Yirgalem Fistula Hospital
Hamlin Fistula Ethiopia works with Training Partners to ensure best-practice medical service is delivered at all Hamlin hospitals, as well as being shared beyond the borders of Ethiopia. Hamlin's clinical team are empowered with training opportunities to grow professionally and to hone specialised skills. Drs Reg and Catherine Hamlin instilled an ethos of an unwavering gold standard – this remains central to Hamlin Fistula Ethiopia today.
International Federation of Gynaecology and Obstetrics (FIGO)
---
Fistula Surgery Training Initiative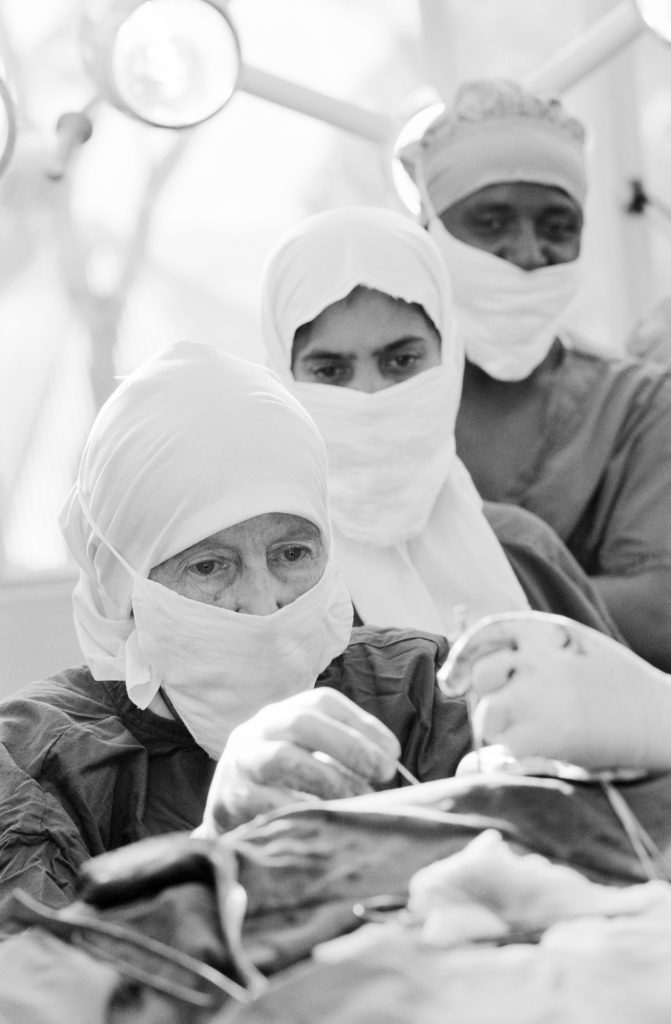 Hamlin Fistula Ethiopia has a long and storied tradition of training surgeons from around the world and operating as a global centre of excellence in obstetric fistula treatment.
When Hamlin's Addis Ababa Fistula Hospital was first opened in 1974, surgeons would visit the hospital to learn from Drs Reg and Catherine Hamlin, who pioneered the surgical technique and holistic treatment for women with obstetric fistula. This practice evolved over the decades and Hamlin fistula surgeons went on to travel abroad to other medical facilities to provide training in fistula repair techniques.
In 2014, Hamlin Fistula Ethiopia began working in partnership with the International Federation of Gynaecology and Obstetrics (FIGO) in the 'FIGO Fistula Surgery Training Initiative'. The initiative aims to increase the number of trained fistula surgeons in low income and under-resourced countries around the world, where fistula remains a key public health issue. The application process for the training of surgeons is through FIGO, with final selection by Hamlin Fistula Ethiopia's Medical Director.
Surgeons train at Hamlin to acquire fistula surgical skills and knowledge of the Hamlin Model of Care. The training program runs for six weeks: two weeks at Hamlin's main hospital in Addis Ababa and four weeks at a Hamlin regional hospital.
The training has two levels: basic fistula repair and advanced surgery for more complex cases. On completion of training, and certified as fistula surgeons, participants return home to put into practice these new skills, with ongoing mentoring provided by a FIGO-accredited surgeon.
In the last year, five surgeons from Afghanistan, Somalia and Nepal trained at Hamlin's Addis Ababa Fistula Hospital to learn Hamlin's best-practice technique for fistula surgery. Another six fellows are expected next year. So far, 30 surgeons and 11 others (nurses and physiotherapists) from around the world have completed the FIGO Surgery Training Initiative. These surgeons are now using their skills to help women in Madagascar, Ghana, Democratic Republic of Congo and other countries across Africa, Asia and the Middle East.
In September 2022, FIGO's Expert Advisory Group published a new training manual for fistula surgeons. The FIGO Fistula Surgery Training Manual contains a lot of new content, the latest surgical techniques, new surgical illustrations, wall charts and more. This manual is the leading educational resource for the Fistula Surgery Training Initiative, as well as for the global fistula community. The Expert Advisory Group was led by Dr Andrew Browning and included our Medical Director at Hamlin's Addis Ababa Fistula Hospital, Dr Yeshineh Demerew.
The devastating impacts of fistula are not just limited to Ethiopia, that is why the fight to eradicate obstetric fistula is a global fight. Hamlin is proud to work with surgeons beyond the borders of Ethiopia; by collaborating and sharing knowledge and skills we will get closer to ending this preventable childbirth injury once and for all.
Mekelle University and Worldwide Fistula Fund
---
The Urogynaecology Fellowship Program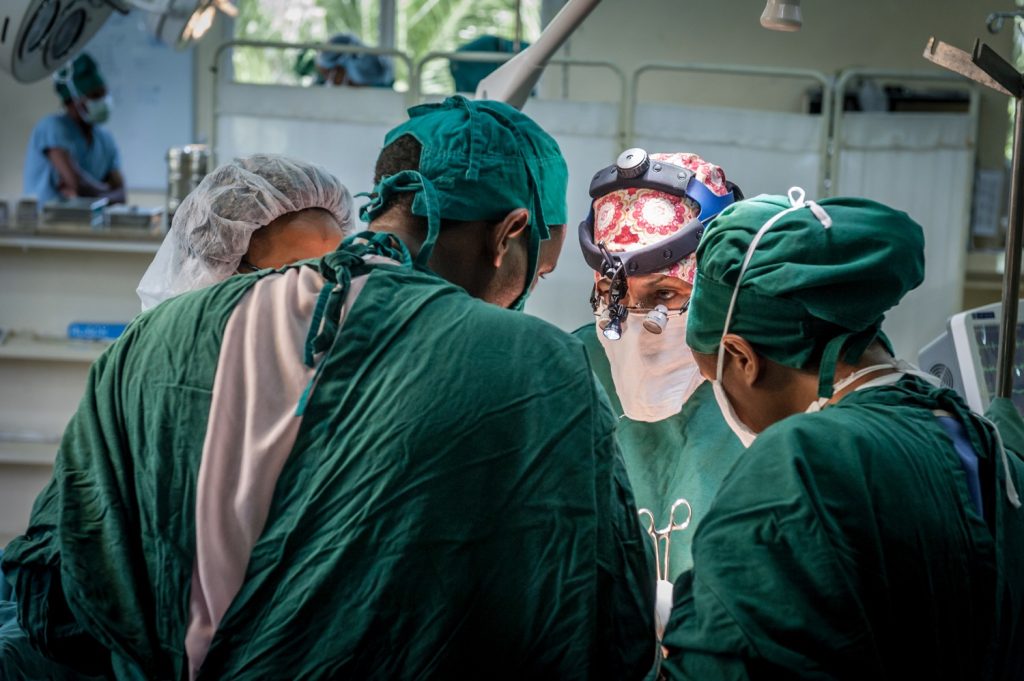 In 2015, Hamlin Fistula Ethiopia joined with Mekelle University to create the Urogynecology Fellowship Program. This residency program consists of three consecutive years of sub-specialty education in urogynecology, female pelvic medicine and reconstructive surgery.
The program provides surgeons with advanced, specialised skills to treat complex, urogynecology conditions to restore continence, achieve safe diversion, preserve renal function and improve quality of life.
The program is accredited through Mekelle University. The Worldwide Fistula Fund is also a partner organisation, providing funding for the program and assisting in the recruitment of program directors and academic staff.
This fellowship program is the first of its kind to establish an educational program involving collaboration between a charity, clinical services organisation and a government-funded medical teaching institution with the goal of training fellows and achieving increased expertise through shared resources and professional experiences.
The curriculum has clear admission criteria and a prerequisite for completion. It is a module-based program, each module having three levels of competency. A fellow must complete the three levels of competency and will undertake problem-based assessments on each module, reviewed by one of the program's expert academic staff.
Typically, training sessions are conducted across the Hamlin Fistula Ethiopia network in the regional fistula hospitals. This has provided the opportunity for specialised treatment delivery in different parts of the country, as well as the transfer of knowledge and skill.
So far, a total of seven fellows have joined the program, three of whom are currently serving at Hamlin Fistula Ethiopia. All the fellows would have graduated by now were it not for the interruption of the face-to-face training sessions. Whilst the program has been on temporary hold, it is expected to resume soon following new peace deals in the area.
Since its beginning, four Hamlin Fistula Ethiopia surgeons have completed the fellowship. Two more members of Hamlin's clinical team, Dr Leta Gedefa Ararsa and Dr Wondu Belyaneh, have been identified as candidates for the next intake.
Hamlin Fistula Ethiopia is taking a leading role in the development and training of Urogynecology Fellowships across Ethiopia. This training enables fellows to effectively manage patients with complex urinary incontinence, post fistula repair, non-fistula related or post pelvic organ prolapse using best-practice global techniques.