"These women have suffered more than any woman should be called upon to endure. To meet only one is to be profoundly moved and calls forth the utmost compassion that the human heart is capable of feeling." 

– Dr Catherine Hamlin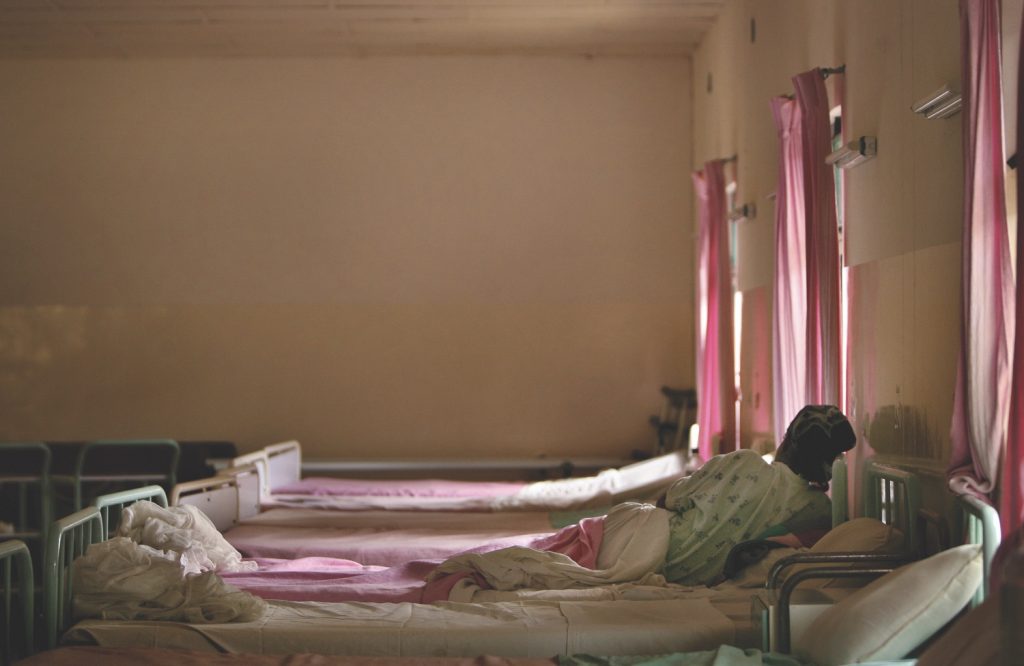 What is Obstetric Fistula?
---
One of the worst things that can happen to a woman is an obstetric fistula, an internal injury caused by an unrelieved obstructed labour during childbirth. A fistula is an internal injury in the form of a hole between the birth canal and the bladder and/or rectum. It leaves women leaking urine or faeces, and sometimes both.
Tragically, 93% of women who suffer an obstetric fistula will give birth to a stillborn baby, often after an agonising obstructed labour that has lasted several days. It is estimated that around 31,000 women are still living with untreated fistula injuries in Ethiopia. A further 1,000 women suffer new fistula injuries every year, due to a lack of access to quality healthcare. These terrible injuries leave women trapped in a life of pain, shame and isolation.
Although the condition is almost entirely preventable, it is still a huge public health issue impacting many women around the world. At Hamlin Fistula Ethiopia we believe every woman should be able to deliver her baby safely and without harm.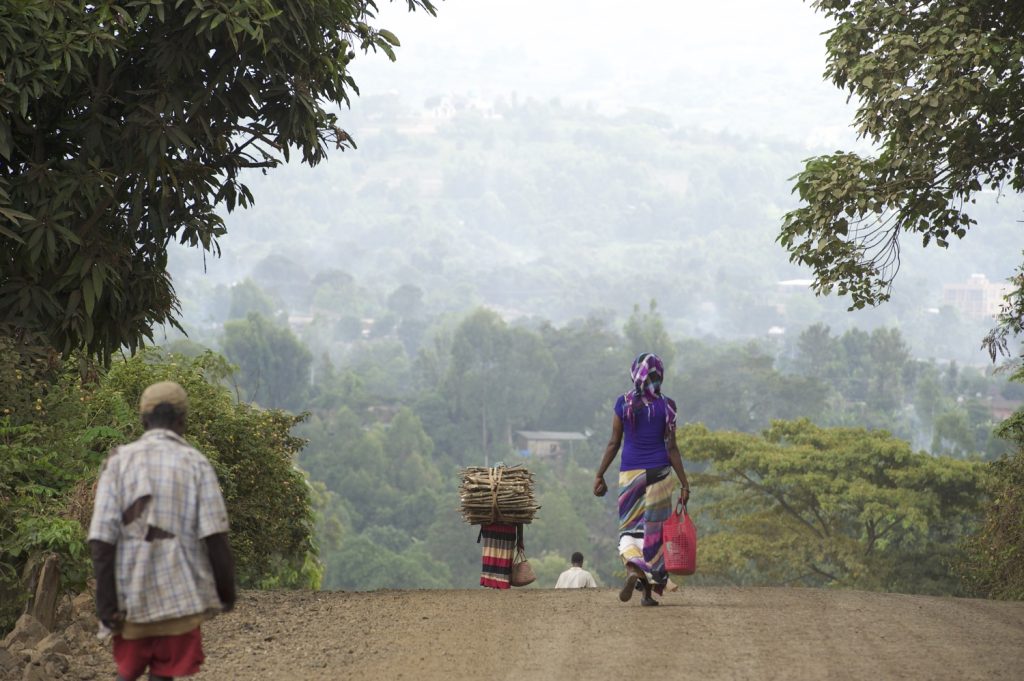 What Causes Obstetric Fistula?
---
Approximately 5% of all pregnant women globally will experience obstructed labour. However if emergency obstetric care is not readily available, this unrelieved obstructed labour can lead to an obstetric fistula injury. The main cause of obstetric fistula in Ethiopia is a lack of access to timely and quality maternal healthcare.
A lack of access to medical care can occur for a range of reasons;
There may be a lack of skilled professionals able to diagnose, monitor and refer a woman to appropriate medical intervention when she has an obstructed labour
There may be a lack of healthcare facilities or healthcare capacity and supplies when a woman requires urgent medical attention
There may be geographical barriers that prevent a woman getting to a health centre, for example Ethiopia's mountainous terrain may require women to walk for days to access help
There may be social barriers preventing a woman from seeking care, for example an assumption that she will be safe giving birth at home, or misconceptions around the safety of health centres.
At Hamlin Fistula Ethiopia our team works to remove these barriers that prevent women from accessing care.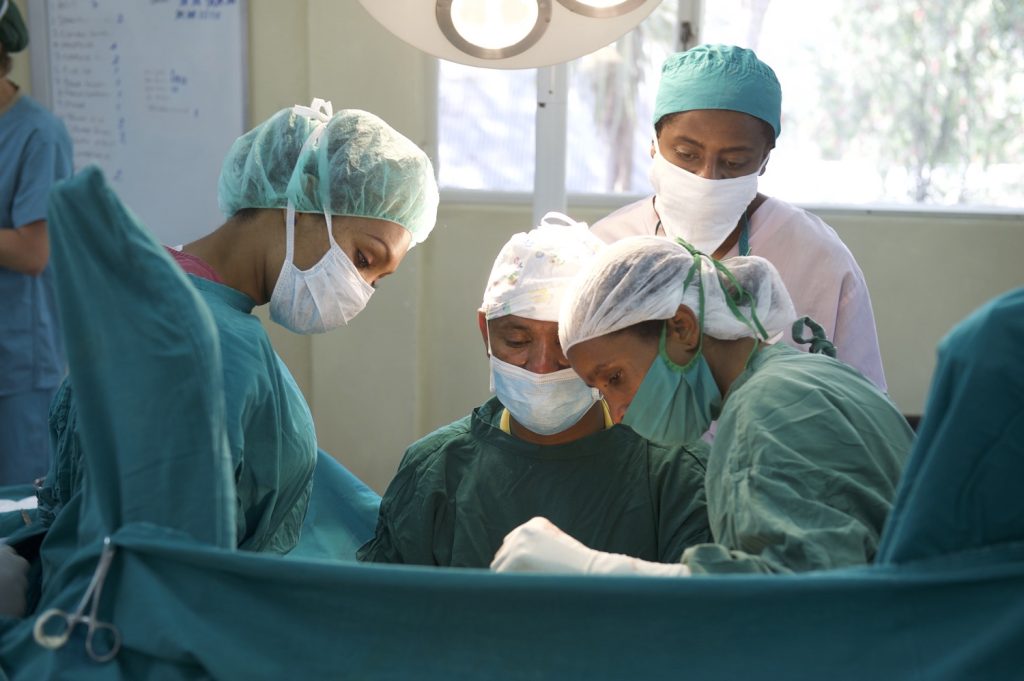 How is Obstetric Fistula Treated?
---
The Hamlin network now has six dedicated fistula hospitals across Ethiopia to treat obstetric fistula injuries – the main hospital in Addis Ababa and regional fistula hospitals in Mekele, Yirgalem, Bahir Dar, Harar and Metu.
Hamlin is globally renowned for its fistula treatment and surgeons from around the world visit and train at Hamlin hospitals to learn best practice fistula-repair surgery. Developed by Dr Catherine Hamlin, this pioneering surgical technique has been recognised by global leading organisations.
In most cases obstetric fistula can be repaired with a single life-changing surgery, but for some women who have suffered for many years, their injuries will require more complex treatment.
At Hamlin Fistula Ethiopia, women receive life-changing treatment free of charge, thanks to a community of people around the world who are determined to eradicate fistula, forever.
Click here to read more about Hamlin Fistula Ethiopia's Treatment Program.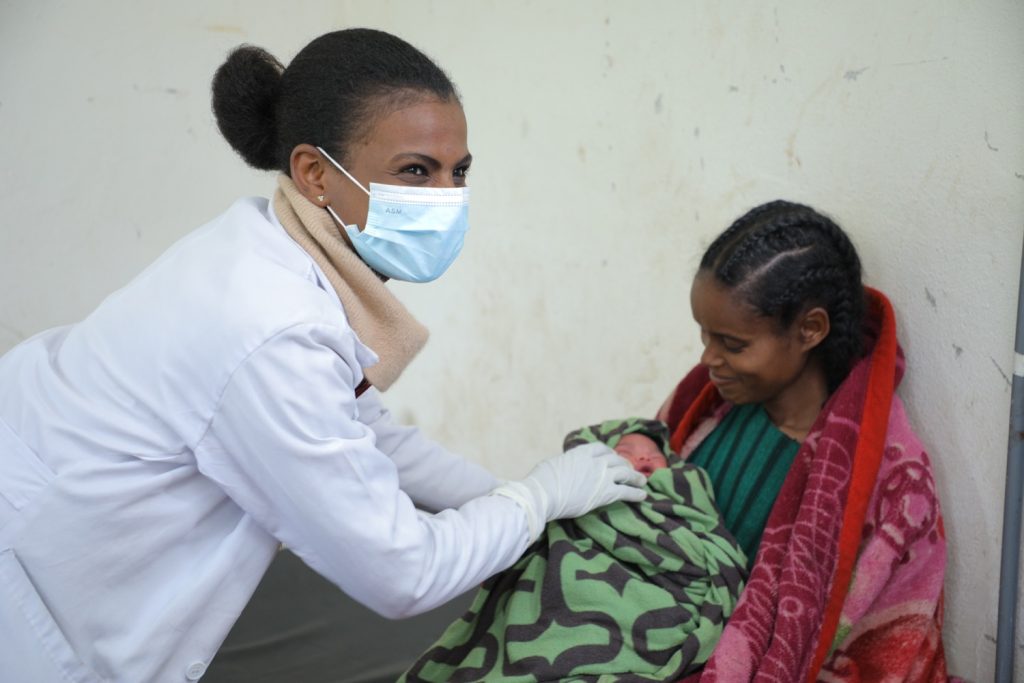 How is Obstetric Fistula Prevented?
---
The best solution to eradicate obstetric fistula injuries is to prevent them from occurring in the first place.
Drs Reg and Catherine Hamlin's original plan for working in Ethiopia was to train midwives so that all women would have access to a clean, safe birth. In 2007, Dr Catherine Hamlin returned to this original vision with the development of the Hamlin College of Midwives.
Hamlin Midwives graduate from the College after a four-year BSc in Midwifery degree and are deployed to remote areas to provide timely and quality maternal healthcare to local women.
Over 50% of Ethiopian women are still giving birth at home without a doctor or nurse present and Ethiopia's enormous population of 115 million makes serving quality healthcare to all a challenge. Timely access to care is critical in preventing obstetric fistulas.
Click here to read more about Hamlin Fistula Ethiopia's Prevention Program.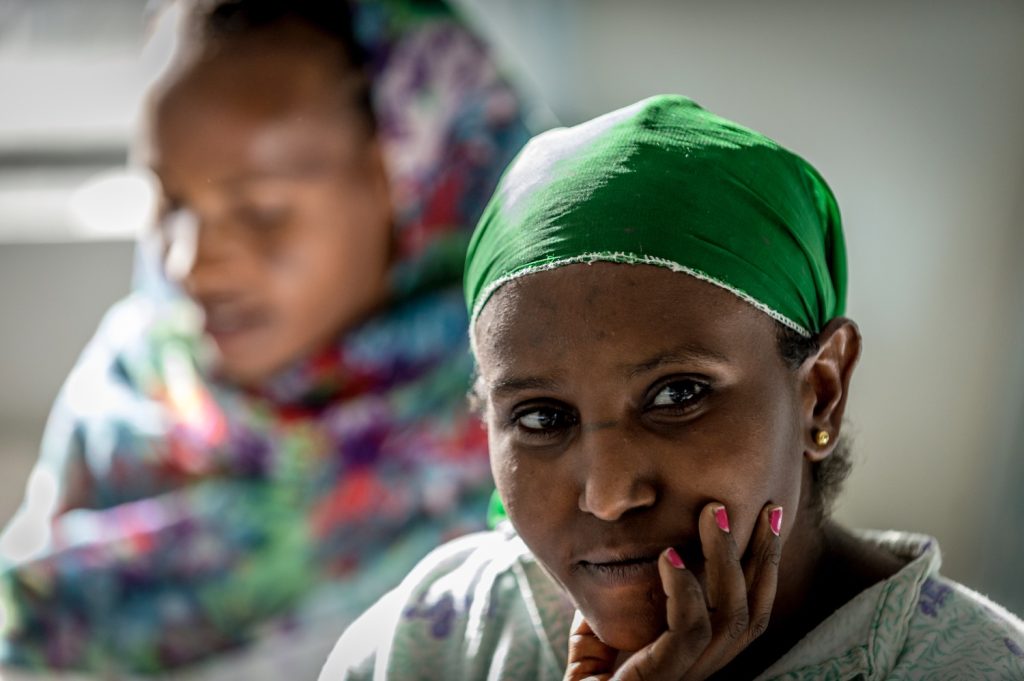 Agsegedech's Story
---
"After the fistula-repair treatment my life has been transformed. I can go anywhere I want, move freely and do anything. It is incomparable with those 20 years. Thanks to Emaye (Dr Catherine Hamlin) and the Hamlin doctors I am better now… you have changed my life. " – Agsegedech
Watch this video of Agsegedech, explaining her heartbreaking story from the tragedy of a stillbirth and fistula to hope at Hamlin.