Dr. Catherine Hamlin has been named 'New South Wales (NSW) Senior Australian of the Year for 2018'.  Dr.  Catherine, 93, was recognized for her decades of service for the young Ethiopian women suffering from obstetric fistula. The organization, Hamlin Fistula Ethiopia, founded by Dr. Catherine and her late husband, Dr. Reginald, has treated more than 50,000 women with childbirth-related injuries and reintegrated the majority of them back into their communities.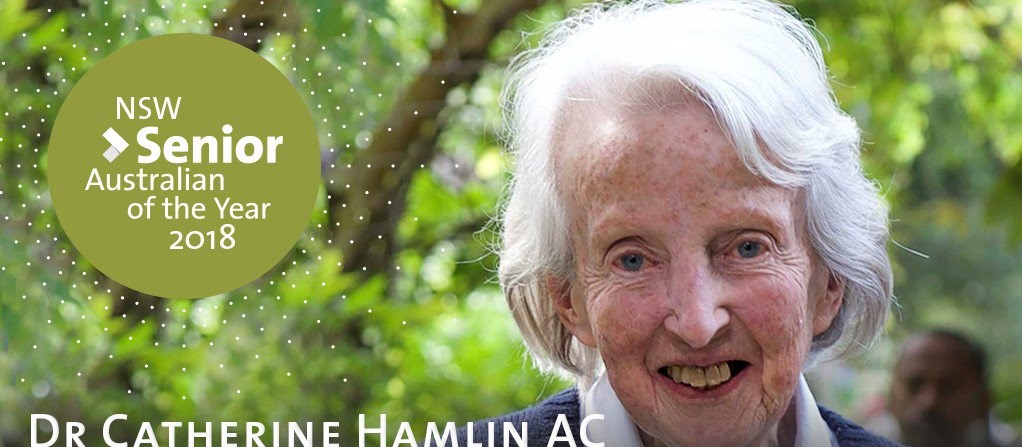 Medical scientists, inventors, a surf therapist, a teacher, rural community leaders, a playschool legend and cycling cancer fundraisers are among the nominees for the 2018 NSW Australian of the Year Awards. The nominees are among 130 other Australians being recognized at a state level in the annual awards.
The Senior Australian of the Year Award recognizes those Australians aged 65 and over who continue to achieve and contribute. The award commenced in the International Year of Older Persons in 1999.