The Addis Abeba Fistula Hospital's Operation Room named Dr. Reginald Operation Theater has been under renovation for the past two months and will be wrapped up this month. This  approximately 4 million birr renovation project has been carried out against the backdrop of adding a new intervention on Urology Fellowship that Hamlin is handling in collaboration with Mekele University and Paulos Hospital, and of Hamlin's long-term strategic plan of providing 'Quality Maternal Health Care Services.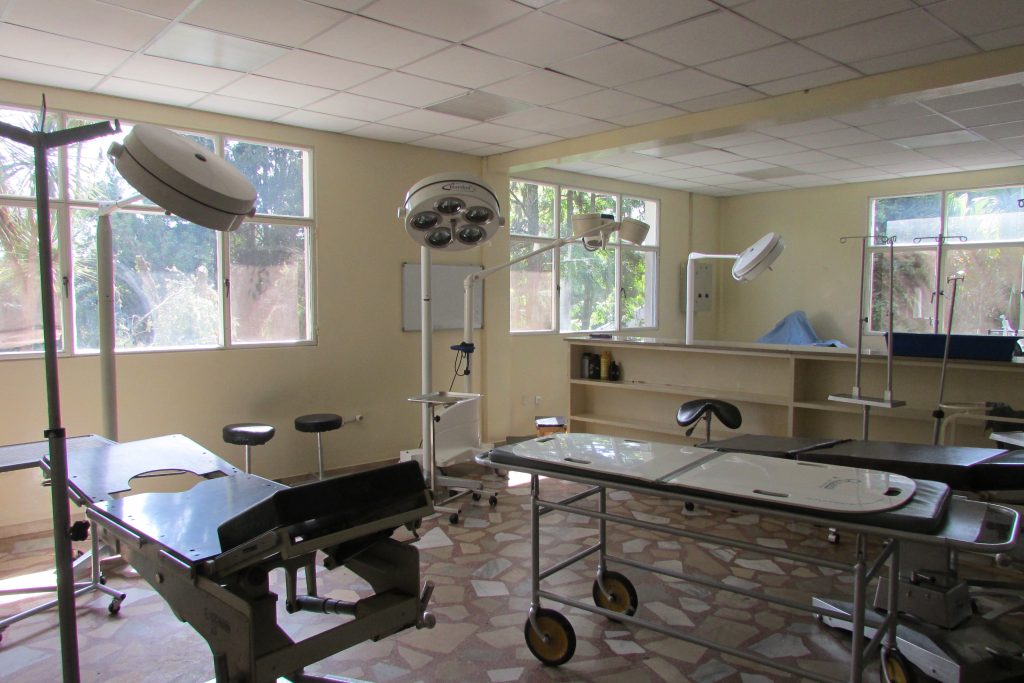 The renovation has incorporated installing a new machine, along with operation table, called C-arm/ fluoroscopy, which would maximize the accuracy and quality of surgeries undergoing in the Operation Room(OR).  "In the OR, the machine is used for a variety of diagnostic imaging including urology procedures and pain management," said Dr. Fekade Ayenachew, Medical Director and Senior Fistula Surgeon at Hamlin Fistula Ethiopia. On his part, Dr. Yeshineh Demrew,  a Senior Fistula Surgeon at the hospital, indicated that the new C-arm machine would simplify the medical care to a very accurate digital service and increase the current surgery success rate. He added that the renovation provides medical staff with greater ease in delivering care in a timely fashion for a growing number of fistula patients.
The project has also included new flooring, wall colors, lighting and furniture as well as new finishes on the walls, handrails, flooring and ceilings. Small details to increase patient comfort are also given consideration. "We're very excited about this renovation project, not only because it will provide a more comfortable, convenient environment for our patients, but because it will allow our staff and surgeons to offer better patient care day in and day out," said CEO Dr. Tesfaye Yacob. Operations Manager, Ato Tilahun Mola, also indicated that all of the planned improvements for the hospital-current and future-will help solidify Hamlin Fistula Addis Ababa Hospital as a leading fistula care and treatment provider in the area.