Women No More Labor in Darkness
Hamlin Fistula Ethiopia (HFE) has distributed more than 162 solar suitcases, a project funded by Greenlamp, to remote health centers in four regions to enhance safe and prompt delivery services at nights. Out of these suitcases, Oromiya  received 57, Amhara 51, Tigray 24, and SNNP 30.
A reliable light source is one of the things often lacking in these clinics, forcing midwives to resort to the use of flashlights and kerosene lamps. The inconveniences and health risks associated with these lighting sources in general are compounded when assisting mothers to deliver babies.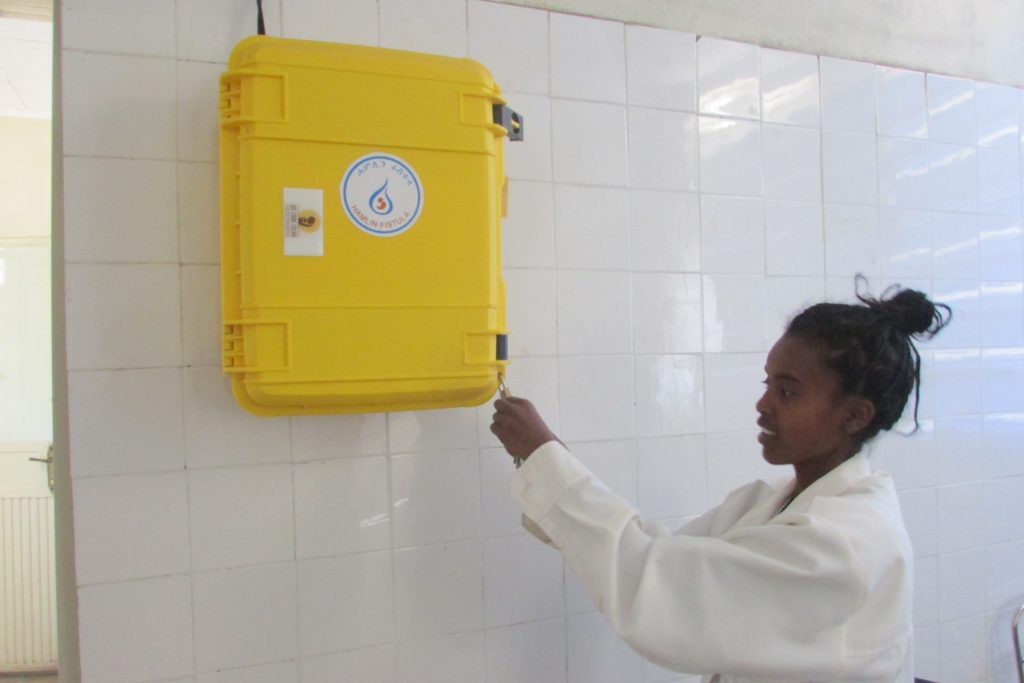 The solar suitcases facilitate timely and appropriate emergency care, reduce maternal and infant morbidity and mortality, and improve the quality of care in the clinics. Without good lighting, it is extremely difficult to conduct safe deliveries, suture areas of bleeding, and resuscitate babies. "With the solar suitcases, health providers can see at night for routine deliveries, and can promptly diagnose and treat birth complications," said Ato Abebayehu H/Selassie, Solar Suitcase Project Coordinator at HFE, adding that lack of light may lead to the loss of a baby's or a mother's life, or both.  "So far we have helped benefit nearly 30 thousand mothers, well over our target for the 2016 fiscal year. Although we have made significant progress toward reaching our goal, there are still many more mothers and newborns who can benefit from the solar suitcases," he added.
"The solar suitcases have significantly addressed the electricity problem in the health centers, and transformed the night time care," said, Dr. Tesfaye, HFE CEO, adding that plans are underway to distribute more solar suitcases in other remote health centers.