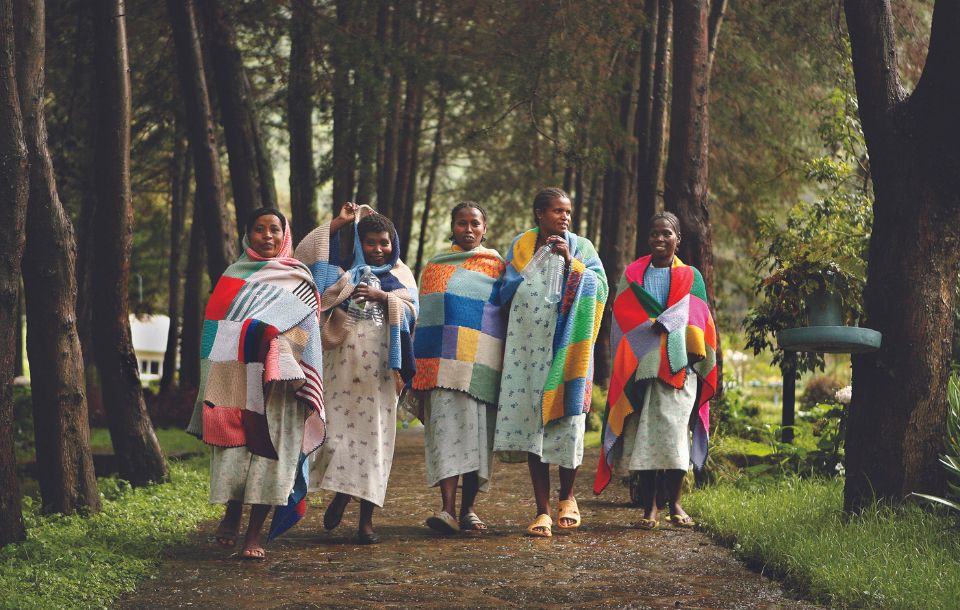 "They are all precious to me. For every patient that comes to us we try to give them all the love, care and expertise that we have to help them to get better and back to a normal life."

– Dr Catherine Hamlin
The team at Hamlin Fistula Ethiopia's Rehabilitation and Reintegration Centre, Desta Mender, continues to restore the health and dignity of women who have sustained severe or complex fistula injuries.
Desta Mender embodies the Hamlin Model of Care, which is grounded in a fundamental respect for women with fistula injuries and a deep commitment to the provision of complete and compassionate care. Patients receive both physical and emotional rehabilitation during their stay, while accessing ongoing medical care for their injuries. In addition, Desta Mender gives women the opportunity to take part in literacy and numeracy classes, life skills and vocational training, empowering them to be productive members of their communities when they return home.
While COVID-19 forced Desta Mender to suspend programs during June-August last year, it reopened in September 2020. It continues to provide Rehabilitation and Reintegration activities with appropriate protective measures taken to ensure the safety of both staff and patients.
From October-December 2020, the team prepared to launch the Women's Empowerment Program through vocational and life skills training, with the first group of 44 women joining in January 2021.
FY21 Statistics: 
1052 patients enrolled in training and education courses at Desta Mender and regional Hamlin hospitals
58 patients completed counselling programs in FY21
Mamitu Returns
---
After spending more than five years away from patient care and surgeries, caring for Dr Catherine Hamlin in her final years, Mamitu Gashe has come back to practice fistula repair surgery. This has been one of the most exciting moments for everyone at Hamlin this year and is a sign of the continuing legacy of Drs Reg and Catherine Hamlin.