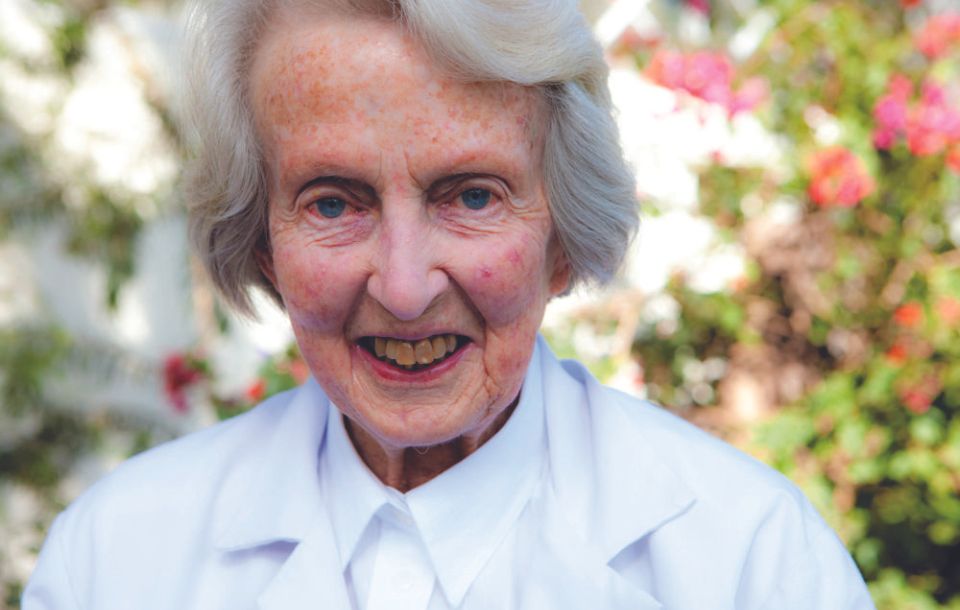 Addis Ababa, Ethiopia: The world is mourning the death of renowned obstetrician and gynaecologist, Dr Catherine Hamlin AC who died at her home in Addis Ababa, Ethiopia on Wednesday March 18th. She was 96 years old.
Pioneering Australian surgeon, Dr Catherine Hamlin AC, together with her late husband Dr Reginald Hamlin OBE, co-founded Hamlin Fistula Ethiopia, a health network treating women who suffer from the debilitating effects of an obstetric fistula – a horrific childbirth injury.
Over the past 61 years, more than 60,000 Ethiopian women have received life-changing reconstructive surgery for obstetric fistula, thanks to Catherine and Reg Hamlins dedication.
Catherine was twice nominated for a Nobel Peace Prize and in 2009 she was awarded the Right Livelihood Award, also called the "Alternative Nobel Prize". In 2012, the Ethiopian Government awarded Dr Hamlin with Honorary Ethiopian Citizenship and in 2019 the Ethiopian Prime Minister Abiy Ahmed presented her with Eminent Citizen Award in recognition of her lifetime of service to the women of Ethiopia.
Catherine published her autobiography, co-written with Australian journalist and author John Little, The Hospital by the River: a story of hope in 2001.
Catherine was confident that her legacy would live on: "When I die, this place will go on for many, many years until we have eradicated fistula altogether – until every woman in Ethiopia is assured of a safe delivery and a live baby."
Today, Hamlin Fistula Ethiopia is a healthcare network of over 550 Ethiopian staff servicing six hospitals, Desta Mender rehabilitation centre, the Hamlin College of Midwives and 80 Hamlin supported Midwifery Clinics. Hamlin is the reference organization and leader in the fight to eradicate obstetric fistula around the world, blazing a trail for holistic treatment and care that empowers women to reassert their humanity, secure their health and well-being, and regain their roles in their families and communities.
As Catherine planned, the hospital will continue its excellent work. Ethiopian professionals – many trained by Catherine – have for some time been appointed to all major roles at Hamlin Fistula Ethiopia to ensure continuity well into the future. In the USA and Canada, the Catherine Hamlin Fistula Foundation will continue fundraising and supporting to ensure Catherine's life's work to restore the dignity and health of women suffering a fistula injury will continue until fistula has been eradicated from Ethiopia. Forever.
"Most of her 96 years were generously given to help the poor women of our country with traumatic birth injuries. We are all thankful for Catherine's lifelong dedication. We promise to continue her legacy and realise her dream to eradicate fistula from Ethiopia. Forever," said Tesfaye Mamo, Chief Executive Officer of Hamlin Fistula Ethiopia.
"To say Catherine was a remarkable woman is an understatement. In our eyes, she was a saint," said Carolyn Hardy, Chief Executive Officer of Catherine Hamlin Fistula Foundation.